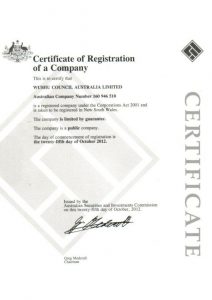 The Wushu Council Australia was founded in 2012 with the aim of offering the sound platform for development of Wushu in all its forms and improving standards of Wushu, Tai Chi and Qigong in all states of Australia.
The decision to form the company was made on 16 September 2012 at the meeting of representatives of Wushu, Tai Chi and Qigong community who expressed their concerns about the current state of the sport and health related disciplines of Wushu. In the circumstances when a multitude of organisations claimed their exclusive rights on the ownership of Wushu, the Wushu Council provided a unique opportunity to unite all genuine practitioners in their efforts to promote and advance the sport and art of Wushu up to the international standards.
The Wushu Council Australia was officially registered as a public company limited by guarantee on 25 October 2012.
Since its inception, the Wushu Council Australia has continually provided practitioners with education, information and support.