The Wushu Council Australia is an independent, non-factional, non-discriminatory not-for-profit sporting, health and recreational organisation that aspires to assume the leadership and responsibility in promoting and developing the art of Wushu in all its forms in Australia.
Our core business is to provide a platform for sharing knowledge, skills and experience for all Wushu, Tai Chi and Qigong practitioners.
We strive to provide a safe and enjoyable environment that encourages the practice of Wushu, as a sport or recreational activity, by people of all ages to improve their fitness, health and well-being.
Mission
The Wushu Council Australia's mission is to unite Australian Wushu, Tai Chi and Qigong clubs, schools and individual practitioners into a strong community based on the best of traditions and contemporary developments, shared values and business interests aimed at promotion and advancement of Wushu in all its aspects.
Vision
We are to foster, develop and promote the art of Wushu, throughout Australia in an environment that encourages the practice of Wushu, in all its forms, by people of all ages to improve their fitness, health and well-being.
Fundamental to our success will be engaging and uniting Wushu, Tai Chi and Qigong practitioners and, thereby, creating a strong and harmonious community that can work together and assist in realising the benefits that Wushu can provide for our members and general public.
We will achieve this by:
maintaining international standards of Wushu practice, teaching and competition as established by the Chinese Wushu Association;
ensuring that our instructors are highly skilled, accredited and continue working on their professional development;
developing strategies, policies, programmes and guidelines;
improving opportunities for community participation in sport and recreational activities;
encouraging participation in competitions at all levels including international;
establishing effective channels of communication with clubs, schools and individual practitioners;
forging meaningful, cooperative and long-lasting relationships with like-minded organisations in Australia and overseas and with relevant Australian government bodies.
Above all, the Vision of the Wushu Council can only be achieved by effective leadership, and by displaying the core values of integrity and quality in everything we do.
Our Values
Providing effective leadership
Operating with integrity, equality and accountability
Maintaining high standards of management
Offering high level of all our services
Putting community and members' interests first
Creating safe, protective and discrimination free environment for all
Message from the First Chairman
Wushu Council Australia.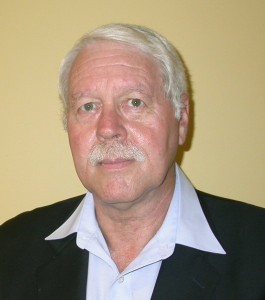 The name says it all.
This new, Not-for-Profit, body has been established very recently with the aim of enhancing and extending the practice of Wushu, in all its many different forms, throughout Australia.
More than this, as the name suggests, the objectives of the Wushu Council Australia can only be achieved with the participation of a truly representative group of Wushu practitioners in a climate that is non-discriminatory and non-partisan.
The Wushu Council already comprises Wushu practitioners, with a wealth of experience gained over many years working with other organisations. We hope to put this experience to good use in the coming years in a way that will improve the standing of the Wushu Council in the eyes of the national and international Wushu Community; relevant government and sporting bodies.
Over the course of years ahead I hope that this new organisation will become much better known through a proactive outreach program and by facilitating local competitions as well as competing internationally. 2014 will be a busy year, but with good will and hard work the profile of Wushu will be definitely raised in Australia.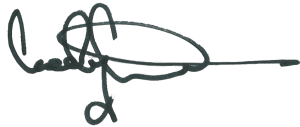 Michael Hetherington
2013